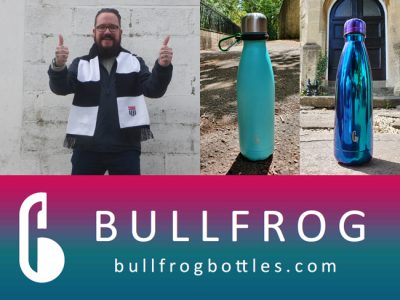 Support the businesses that support Bath City FC
With all the challenges businesses and individuals have faced in the past year, and more, we are all hoping that the situation will improve in the coming weeks and months. All connected with Bath City Football Club would like to thank the businesses who have supported us over the last 12 months (and before) and in turn we look to support you as much as we can by encouraging fans to make links with you and for the Bath City business family to support each other. With this in mind we plan to include regular features on the website and in our weekly newsletter.
Find out who our business sponsors and supporters are here
This week our business is Bullfrog Bottles – who have just confirmed they will be our website sponsor for a second successive season.
With summer arriving it's time to head over to the Bullfrog Bottles. Keep your drinks hot for 12 hours or cold for 24 hours with their stunning collection of bottles as well as cups, apparel and soon their sustainable yoga brand. Visit the Bullfrog Bottles site now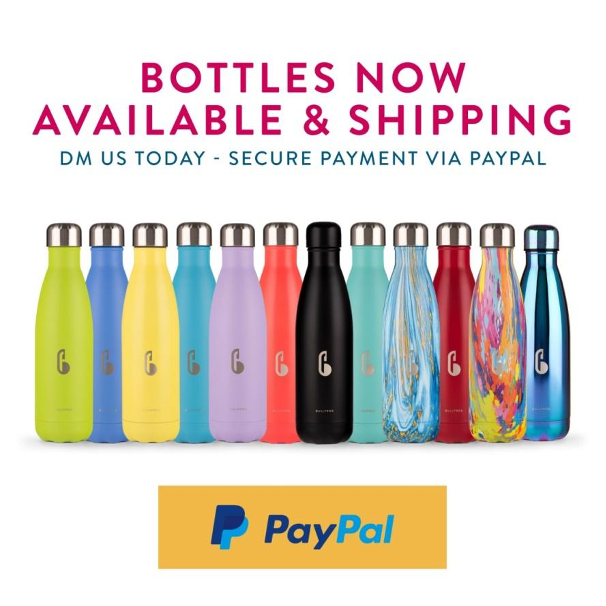 "We are absolutely delighted and over the moon to be supporting Bath City Football Club once again this year, last season being the challenge that it was on and off the field, we as a family run business wanted to show our support once again in helping support Bath City FC on and off the field. The work that they do within the BANES community, helping support children and families, is a real passion of ours too as we also help support two incredible charities, Southside Project and Off The Record.
We are super excited to be able to attend live games this year with fans and can't wait to see you all there. We are proud to be a part of the amazing community that is Bath and the surrounding areas." Team Bullfrog
Bath City Commercial Manager, Bob Chester commented that, "the Club is delighted to continue and build on the relationship with Bullfrog Bottles and the support that Jon Brown has given and continues to give to the club. We are all looking forward to a successful season and at the same time hope that as many fans, their family and friends, will also support Bullfrog Bottles and enjoy the benefits of owning a Bullfrog Bottle."