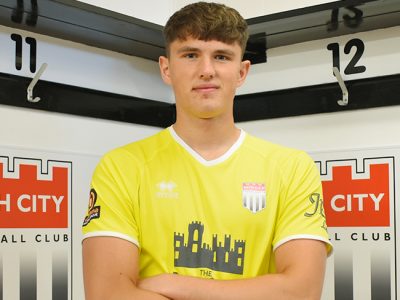 Player News – Ollie Wright
Our latest signing is 20 year old goalkeeper, Ollie Wright, who joins on a season long loan from Championship side Southampton. Bath born Ollie joined Southampton in the U10 age group and, having worked his way through the ranks, has become a regular in their B team and trained regularly with the first team in the 2022/23 campaign.
We welcome Ollie to the Club and look forward to seeing him in action. With his family based in Frome, his appearance in City's colours should increase the attendance when we travel to our friends at Badgers Hill on 8th July.