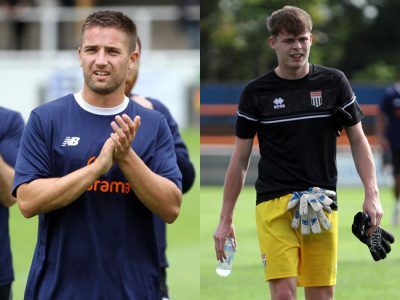 Player News – Dan Ball & Harley Wilkinson
There have been some player movements today.
Dan Ball has joined Swindon Supermarine on loan for a month to obtain some valuable game time.
Also going out on loan is Harley Wilkinson who, having returned from Clevedon Town, will join Street in the Western League Premier for the rest of the season. Harley will continue to train with us under the supervision of Steve Book.
We wish both Dan and Harley well.