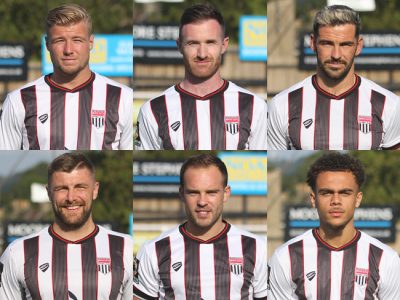 Further to the end of season review meeting between Jerry and the Board the following players, Ryan Brunt, Andy Watkins, Jordan Simpson, Ross Stearn, Connor Riley-Lowe and Adam Mann will be leaving the Club to pursue personal and football interests.
Following these decisions, Jerry said "A big thank you goes out to the players that are leaving us. They have all made big contributions in creating the positive environment that Bath City is today. We wish them all the best in their future ventures and they will continue to be welcome at the football club."
Players currently under contract for 2020/21 are Ryan Clarke, Jack Batten, Joe Raynes, Lloyd James and Tom Smith. The remaining members of the squad are in discussion with Jerry.
With a start date of 3 October now announced, the recruitment process will be ongoing and further player announcements will be made in due course.
A number of pre-season games have been pencilled into Jerry's pre-season programme which commences on 22 August. Although likely to be played behind closed doors, with details to be confirmed, we are planning four away games with one at Twerton Park.