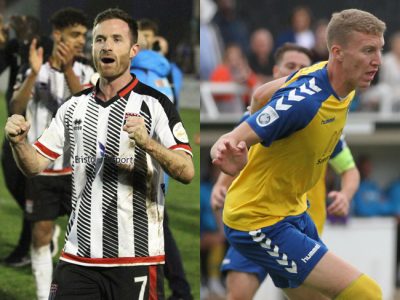 Following discussion with Jerry, we are pleased to announce that Andy Watkins has committed himself to the Club for another season. Andy will be commencing his seventh season at the Club and looking to pass 250 appearances and add to his 51 goals scored.
We look forward to welcoming Andy back to Twerton Park.
New to the ranks is 20-year old Matt Bower, a 6ft 5in left footed centre half, who came through the academy at Cheltenham Town and gained experience at National League South with Weston last season.
On completing the signing this morning Jerry said, "As we continue to build a competitive squad for the new season, Matt is another player that comes with football league experience and the potential to develop further within the Bath City way. Matt has ambitions to be successful at Bath City with a long term goal of returning to the professional game. I am looking forward to working with and developing Matt when the players return for pre-season next week.