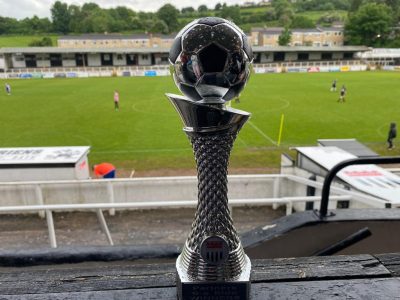 Novia Financial grab glory at inaugural Partners Tournament
Bath City held its inaugural Partners 6-a-side Tournament on Tuesday evening with eight teams from Abel & Imray, Anthem Publishing, Kew Electrical, Pertemps (A and B), Rocketmakers, Novia and Thrings taking part. The emphasis was on fun and participation as the mixed gender teams battled through some torrential downpours for the honour of lifting the Partners Trophy.
The teams competed in a group stage for the right to play in the final. Both groups saw three teams tied on 6 points. Novia (+10) went through from Group A on goal difference ahead of Thrings (+7) and Pertemps A (+4). Group B was even tighter with three teams tied on +4 goal difference, so Pertemps B (7) went through on goals scored ahead of Rocketmakers (6) and Kew Electrical (6). Abel & Imray and Anthem Publishing played hard with tremendous spirit all evening, but came up just a little short against some excellent teams.
The final between Novia and Pertemps B ended in a 4-0 win for Novia (pictured below receiving the trophy), making them the deserved winners of the tournament.
Based on the success of this pilot tournament it will now become a permanent end of season fixture in the Bath City FC calendar with an enlarged group of our commercial partners able to take part.
Thank you to all of our partners for supporting the football club and we look forward to your continued support next season.