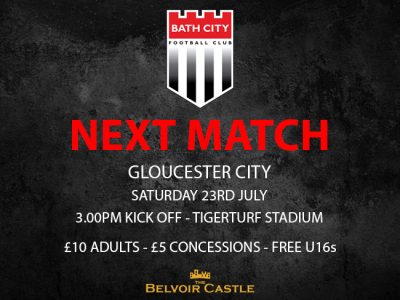 Next Match – Gloucester City – Away
15 years after the flooding of Meadow Park, the Romans take on National League North side Gloucester City as preparations continue for the upcoming 2022/23 season. The sides are connected by former Romans top scorer, Paul Adcock who featured 129 times for City between 1993-1996 before joining Gloucester City in November 1996. Gloucester take on City following a strong start to their pre-season campaign after beating Bishop's Cleeve 3-0 and National League South side Hungerford Town 1-0.
This is your opportunity to see our new look side featuring our new signing Scott Wilson take on in-form opponents two weeks before the start of our 2022/23 campaign. Alongside the match at the TigerTurf Stadium, Gloucester City are also hosting their annual Flood, Sweat & Beers festival which features live music and food for all between 13:00pm – 21:00pm.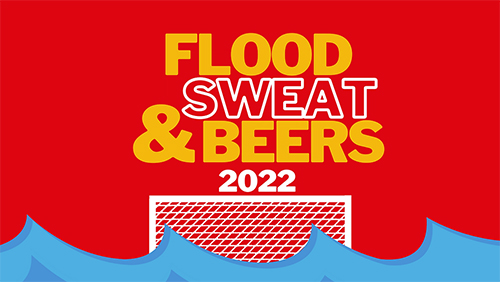 Full ticket details can be found by clicking on the above image.