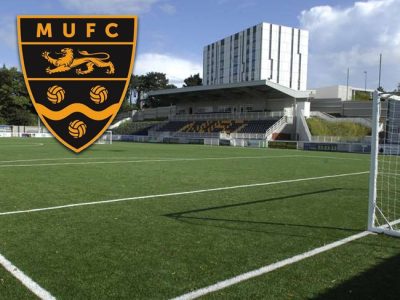 Maidstone United v City – Matchday Information
It's another long trip east on Tuesday for the Romans as Jerry Gill's men take on Maidstone United at the Gallagher Stadium. Kick off – 7:45pm!
The Stones sit just outside the play-offs currently but their bid to edge closer was dented after a one nil defeat to relegation-threatened Chippenham on Saturday. Back in October Maidstone thought they'd snatched victory at Twerton Park only for Ryan Brunt to smash home a late, late penalty.
Last
:
October 2019 – Bath City 1-1 Maidstone United
January 2016 – Bath City 0-2 Maidstone United
September 2015 – Maidstone United 1-0 Bath City
April 1988 – Bath City 1-3 Maidstone United
August 1987 – Maidstone United 3-0 Bath City
Coach details
: Unfortunately the Bath City Supporters Club won't be running a coach to this fixture.
Admission
: Adults: £15.00, Concessions (65+/students with valid ID): £12.00, Youth (11 to 16 year olds): £7.00, Junior (Under 11): £2.00
SAT NAV
: Gallagher Stadium, James Whatman Way, Maidstone, Kent, ME14 1LQ
Parking at the Gallagher Stadium
: On first team matchdays, parking within the stadium is reserved. Passes have been provided to all those who are parking there. These will be checked on the road leading down to the gates. Please do not go to James Whatman Way unless you have a pre-reserved parking pass.
Other car parks (pay and display) are located at Invicta House (five minute walk), Sandling Road (five minute walk), Maidstone East Train Station (seven minute walk) and Fremlin Walk (ten minute walk). Maidstone Lions operate a charity car park at Maidstone Job Centre Plus (Staceys Street) on matchday Saturdays.
First visit to the Gallagher Stadium?
: http://www.maidstoneunited.co.uk/first-visit-to-the-gallagher-stadium/
#Romans #KickOffYourOwnTradition