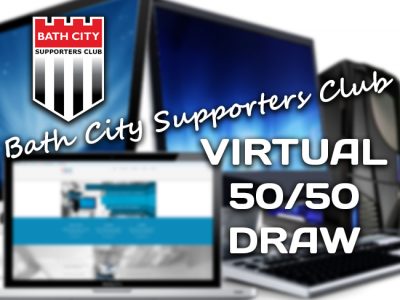 Latest Supporters Club 50/50 Virtual Draw this Saturday
This coming Saturday sees the return of the Supporters Club 50/50 Virtual Draw
The first draw raised £226.50 and paid out the same amout to the luck winner, while the second built to £282.75 for Club funds and the same for the winner.
Head over to https://bathcityfcsc.com/virtual-50-50-draw/ to enter online now for Saturday 9th May's draw.
Every penny the Supporters Club raises goes to support your Football Club – so please go ahead and have a flutter.