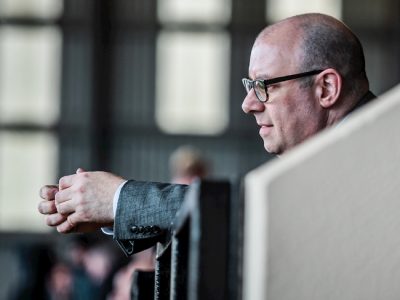 Former Club Secretary Jason Turner passes away
We are very sad to hear of the passing of Jason Turner, aged just 50, Chief Executive of Notts County FC.
Many fans will have known Jason from his time as City's Club Secretary in the 1990s. He was a larger than life character with an infectious enthusiasm for the club and football in general. He provided a considerable amount of stability for the club at a time when it was going through a difficult period following Bristol Rovers move away from Twerton Park.
Current Football Secretary, Quentin Edwards, took over from Jason in 2000 and paid the following tribute.
'Jason was a hard act to follow both with the standards in the office he set together with his popularity around the place. He was incredibly hard working, knew the numerous rules and regulations like the back of his hand and we still use systems and processes he put in place that haven't been automated since. A lovely guy who I looked forward to catching up with at National League meetings and someone who will be sorely missed across the footballing family. Our condolences to his family'
The club will be holding a minute's silence at it's forthcoming home fixture against Taunton Town.