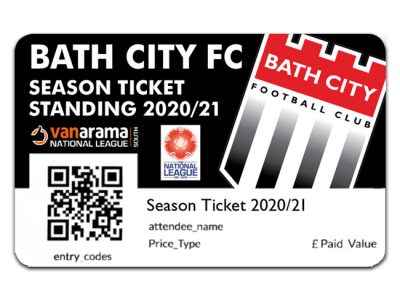 Important information about season ticket processing
Following on from the announcement of the new season ticket pricing and asking that people who had already bought their ticket get in touch with us, we've been undertaking some maintenance to ensure purchasers get the right ticket.
If you bought your ticket before the start of September and have asked to have Standing rather than Seating, we have had to cancel your original order and process a new one to show Standing. No money is processed – it is simply a transfer of the ticket category. You will have been emailed to this effect and the new ticket category will show Transfer. Please be assured this is all official and being processed by the Club.
We will be dealing with all requests for issue of vouchers, tickets and refunds at a later date before the season begins.
If you think that we've made an error or if any new money has been taken, please contact us at info@bathcityfootballclub.co.uk.
Please note that there are still a number of tickets to process including those who have bought multiple tickets or on behalf of other people. We aim to complete those on Tuesday.
Apologies for any confusion.