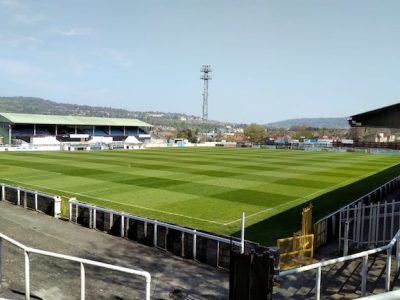 Help get Twerton Park back up to scratch
Following a structural maintenance report carried out as a requirement of our Safety Certificate we are in need of volunteer help to get the ground ready for the start of next season. Other work will be carried out by paid contractors.
We need help with de-rusting and repainting of some of the steel parts of the Popular Side and the Bath End. This would involve using angle grinders and wire brushes as well as protective paint work. Some of the rust on the Popular Side has been affected by the lack of guttering on the far side of the roof. It will also be helpful if someone can assist on the fitting of new guttering.
Ideally, we are looking for volunteers who could help a couple of days a week to get this essential work done – but all offers of help are welcome.
Please contact Shane Morgan on 07885 291467 or email slmorgan@live.co.uk