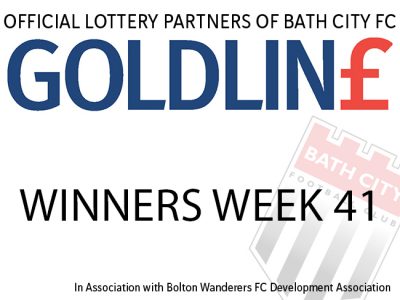 GOLDLIN£ Lottery Winners – Week 41
Are you amongst the lucky winners for Week 41 of the GOLDLIN£ Lottery Winners.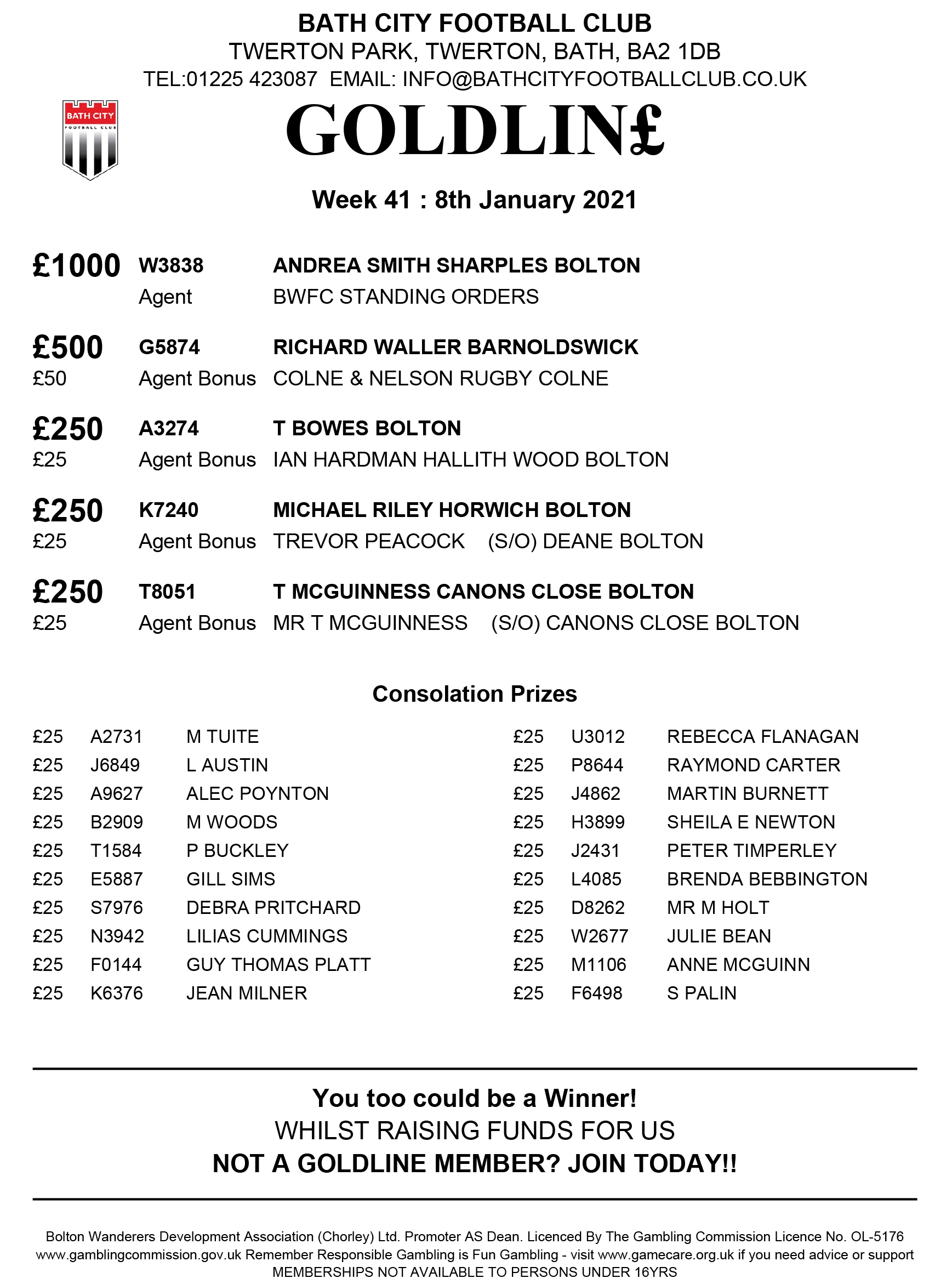 Make joining the Goldline Bath City Lottery one of your new year's resolutions, knowing 70p in every £1 goes direct to the Club and gives you the chance of winning up to £1,000.
Find out more about how you can join or download the Application Form now. Or contact Bob Chester at info@bathcityfootballclub.co.uk or on 07786 092836.