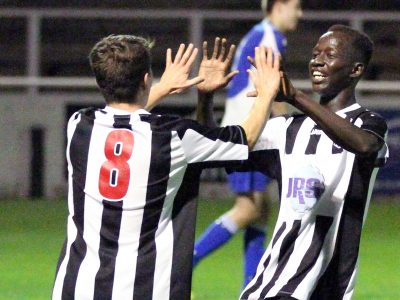 Goalden Gate for the Academy
With the Goalden Gate Super Draw Lottery now having been in operation for just over a year the club has decided to channel all the proceeds from the Draw into the Bath City FC Academy Under 18s – thus supporting the up and coming stars of tomorrow. For just £1 per week, the draw sees someone win a top prize of £1,000 EVERY WEEK as well as numerous runner-up prizes. So, as well as helping your favourite local team, you can also give yourself opportunities to win some great cash prizes.
The Goalden Gate Superdraw offers you the chance to win 60 weekly cashprizes whilst raising funds for our targeted initiatives. Every week someone wins £1,000! PLUS, your date of birth, or a random date if you so wish, is entered into an accumulator jackpot where you can win £100. From just £1 per week it's also a great way to support Bath City FC as with every ticket you buy, Bath City FC will receive 45% of the money which goes towards the Academy Under 18s.
Please help to support and develop young local footballers through this scheme.
Full details here or call Bob Chester on 07786 092836.