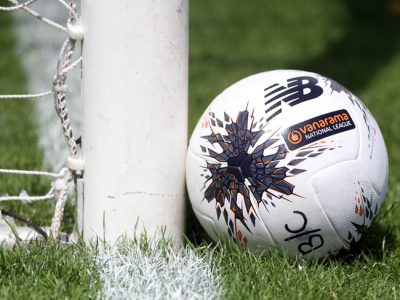 Fixture News – Yeovil Town
It is with disappointment that we have to announce a change in the date for our home fixture against Yeovil Town for the second time.
With both clubs involved in the FA Cup on the scheduled date of 14th October, the fixture was moved to the first available Tuesday of 5th December. Yeovil having won through to the next round of the cup have been drawn away to Wrexham with the tie chosen for TV coverage and moved to Sunday 3rd December.
Yeovil requested that we move the match to Wednesday 6th December, which we for legitimate logistical reasons declined. However, the National league have determined that the match should be postponed and moved.
Accordingly, the fixture will take place now at Twerton Park on Wednesday 6th December with a 7.45pm kick off.
We apologise to supporters of both clubs for any inconvenience caused by this change. Tickets purchased for either of the earlier dates will remain valid for the new date and anyone requiring refunds because they are unable to make the new date should contact us on 01225 423087 between 9am – 12.30pm or by e mail at: cheryl.bradley@bathcityfootballclub.co.uk