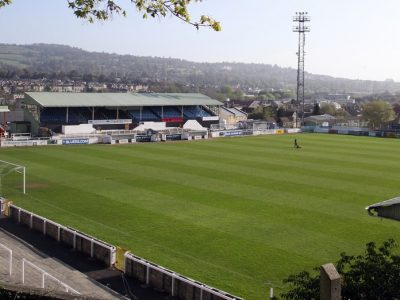 Fan attendance at this Saturday's fixture v Swindon Supermarine: Joint Statement from Bath City FC and Bath & North East Somerset Council
"Bath City FC is announcing today that it is unable to allow spectators to attend this Saturday's 3rd Round FA Trophy tie against Swindon Supermarine. This is because, following an inspection by the Bath & North East Somerset Safety Advisory Group and the Avon Fire & Rescue Service, additional requirements have been identified before the ground can safely reopen for spectators.
Bath and North East Somerset Council and Bath City FC are working closely together to ensure the safe return of spectator football to Twerton Park. We all understand the frustration fans have expressed in recent days but the safety of spectators is our number one priority. The club is putting in place an action plan to address safety requirements and the council continue to work with the club to ensure matches can take place in front of fans at Twerton Park as soon as is safely possible."
We are very sorry for the short notice, but please be assured that we're working with utmost urgency to ensure fans can return as soon as is possible. The match will be live streamed – details to follow.