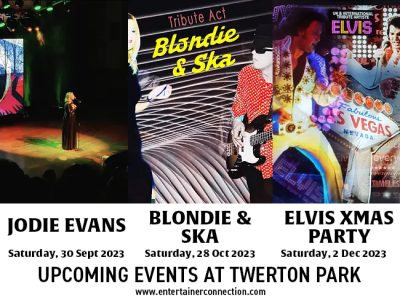 Enjoy a night out at Twerton Park
We are always looking for ways to increase the club's income and are working with an events company to bring back the entertainment evenings where you can listen to great music, let your hair down, have a drink and maybe even have a dance.
Our first one is on Saturday September 30th where Jodie Evans will be performing some of Tina Turner's greatest hits, Soul and Motown classics and also some numbers from her iconic tribute show The One and Only Adele.
Tickets cost £10 each and can be bought online at www.entertainerconnection.com
Bring your friends along for a great night out and support the club.