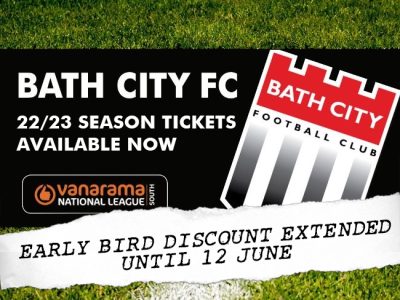 Early Bird savings close on Sunday
Thanks to everyone who has already bought their 2022/23 Season Ticket.
If you haven't got yours yet, there are less than 36 hours left to get the biggest savings. Our Early Bird Offer closes at 23.59 this Sunday 12th June. Buy now
Act now to save up to £105 on an Adult Season ticket and get at least 30% savings across the board in all categories. Full prices will come into force tomorrow.
Adult NOW £240 – will be £275
Senior NOW £190 – will be £220
Student/U18 NOW £125 – will be £145
U16 NOW £23 – will be £35
Citizen NOW £310 – will be £345
Take advantage of our Early Bird pricing and save at least 30% off the full matchday prices. Buy now
Here are just some of the reasons your fellow fans have snapped up their season tickets:
You save £105 off the matchday price for an adult
It's the equivalent of 7 matches free
It's quick and easy to enter with our credit card style pass
You get top priority for high profile matches
You give your club a firm foundation to prepare for the new season
You're part of something great!