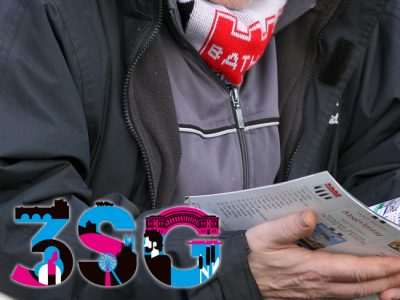 Compassionate Community Covid-19
Ways to help your fellow City fans
Club volunteers are keen to "Keep in Touch" with City fans who may need it, in particular those who aren't digitally connected. If you know of any supporters who would appreciate a call from the Club (they don't have to be offline) during these times please let us know via info@bathcityfootballclub.co.uk
Local hotline launched for those in need
B&NES Compassionate Community has now launched a hotline to help people through the COVID-19 crisis. This includes accessing food and medication, as well as debt and money advice, youth services, mental health support from MIND and domestic violence and abuse support from Southside, among others.
Please share the number with anyone who you think could benefit: 0300 247 0050.
Sign up to help locally
Remember that you can sign up as a volunteer to help people across B&NES by filling out a form here. You can choose from a variety of volunteer activities, e.g. delivering supplies or checking in with isolated people who need support. You will then be matched with a local charity that has registered needs. You can sign up for some activities even if you are self-isolating.
There's also a helpful list of other local initiatives here.