Commercial and Community News
For Saturday's match against Cheshunt we welcome Billing Better into the TR Hayes Citizen Lounge. We hope they have an enjoyable lunch and a great afternoon.
MATCH SPONSOR 

Our thanks to Will Hyde from Billing Better who have sponsored today's match. Billing Better have helped over 20,000 home movers to set up and organise their household bills for their new home. As well as helping our customers to find the best deals for their bills, we also allow home movers and sharers to set up and consolidate their bills into a single monthly payment, split equally between housemates if relevant. Billing Better work with hundreds of letting agents, property managers and landlords across the UK to help their home movers to provide a great home moving experience.
https://www.billingbetter.co.uk/
NEW SPONSORS 

We are delighted to introduce you to a couple of new sponsors for this season. We would like to thank both Artistic Blinds and Dignity Funerals for their generous support. Artistic Blinds have a hoarding at the Bristol End while Dignity are programme advertisers. 
Artistic Blinds & Awnings are a family business established in Bristol in 1979.  With over 40 years' experience in manufacture and installation of Interior Blinds, Awnings, Canopies and Window Films, Artistic Blinds have an excellent reputation for customer service, product quality and competitive prices.
For Shade – For Security – For Privacy – For Image.  Whatever your window requirements – contact Artistic Blinds!
https://www.artisticblinds.co.uk/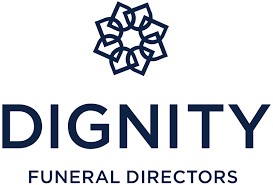 At G.F. Hunt we are proud to be part of Dignity Funerals, a collection of the UK's finest funeral directors, committed to setting superior standards at your time of need.
Helping to ease a little of your uncertainty at this difficult time, our Bath funeral directors will be on hand to offer advice and guidance, ensuring you can say goodbye to your loved one in the way you choose. Whether it's a funeral with all the traditional aspects in place, or an unattended, but equally dignified send off, we can arrange to suit.
You can rest assured that your loved one will be looked after with dignity and respect while in our care, and that you will be met with the compassion and warmth that this difficult time demands.
Our funeral home is in the Oldfield Park area, close to the city centre, on Livingstone Road.
"For us, every occasion is unique and deeply personal"
For more information please turn to the advert on page 38 of our matchday programme.