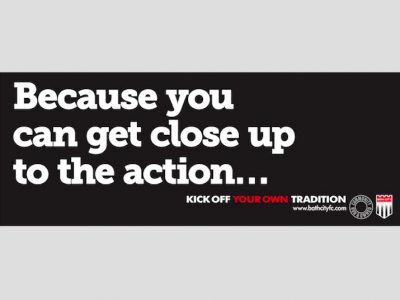 City launch new campaign for 2019-20
Following the great success of the 'Kick off your own tradition' campaign, Bath City have now launched the 2019-20 iteration focusing on the reasons why people come to our Club. The 'Because' campaign has already been seen on our new fixture cards, trumpeting 'Because you never want to miss a match…' and this is followed today with a series of signs explaining some of the reasons we think the Club is so special.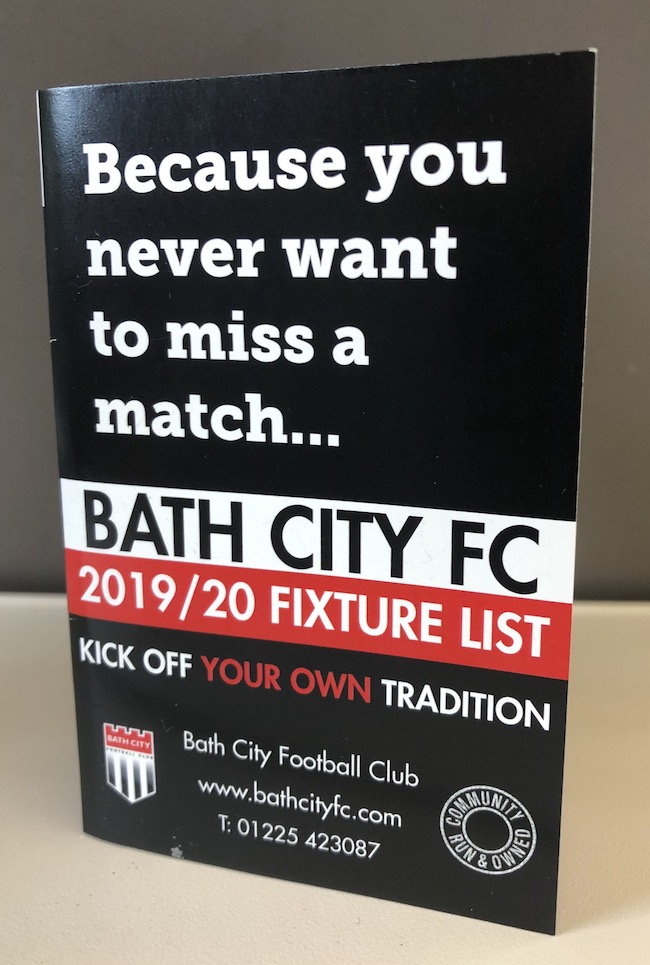 But now it's over to you. We're inviting fans and people across the city to write and tweet their own Bath City 'Because', kicking off at the Open Day today. Look out for volunteers with special wipe-clean signs where you can write your own 'Because'. Is it 'Because I meet up with my mates', 'Because it's the best football for years', 'Because we're going for promotion', 'Because it's our family tradition' or maybe just 'Because I love the chips'. When you post your 'Because' please use the hashtag #becausebathcity.
We're looking forward to hearing your 'Because'.