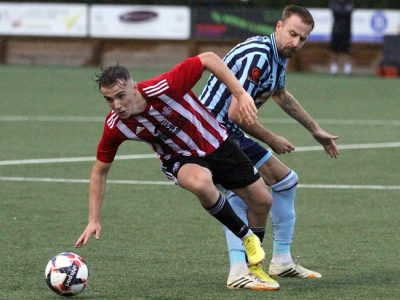 Pre-season opener ends goalless
City took a first step on the path to the 2023-24 season this evening with a goalless draw against Shaftesbury FC. In weather conditions more akin to November than early July the game saw City field a different outfield side in either half, including their three new arrivals and five unnamed trialists. The best opening of the first half saw Cody Cooke volley over from close range as City enjoyed the majority of possession against the Wessex League side. Despite the change in personnel – and in remarkably worsening weather – the pattern of the game changed little after the break although the home side did pose a greater threat going forward. Scott Wilson was denied a late winner by a smart save from Shaftesbury's keeper before the referee's whistle finally allowed the players to head back to the sanctuary of the warm and dry dressing rooms.
City are back on the road on Saturday when the head to Badgers Hill to face Frome Town (ko 3pm) in their second pre-season outing.