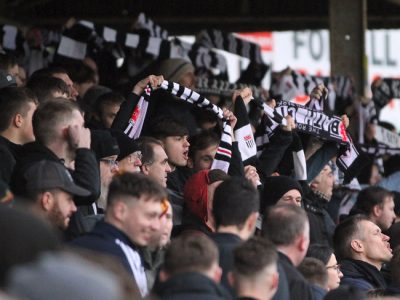 Bath City Bounce Back Appeal bursts through initial target
Thank you so much to 110+ season ticket and TR Hayes Lounge ticket holders and over 140 other supporters for your donations to the Bath City FC Bounce Back Appeal. Less than a week since the launch of the appeal, you've now taken us way past our target of £25,000 to cover essential works and League fines – to hit £28,300.
With the Club still facing huge challenges commercially, we are now extending the target to £35,000 so that supporters can continue to donate and put us in the best possible position to approach the 2021/22 season this summer. All additional funds are ring-fenced for Jerry Gill's playing budget.
Thank you again to everyone who has donated to the appeal – this is community ownership in action at its best and we're incredibly grateful.
If you haven't donated yet, please head over to our Crowdfunder page.