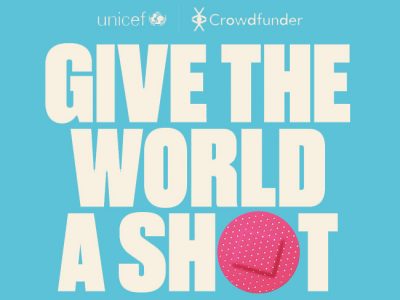 Bath City backs VaccinAid
This week our club crest is sporting a different look, with a 'Give the world a shot' plaster addorning it. This is to demonstrate support for Vaccinaid, a campaign from our friends at Crowdfunder in association with UNICEF to raise funds to help give Covid-19 vaccines to people around the world, where their availability  isn't as high as it is here. We'll be using our new-look badge all week to coincide with World Immunisation Week.
Head over to www.vaccinaid.org to find out more.