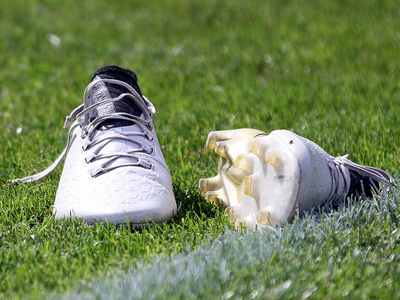 Away day to St Albans on Saturday 7th October
After three consecutive home matches, it's time for City to hit the road again next Saturday when we travel to Clarence Park to face St Albans City. The Saints emulated our start of two seasons ago by winning their first six matches, but have only won one of the five since. We have an excellent record at the Hertfordshire ground, winning on four of our six visits, the last a thumping 4-1 victory in February.
And it's not just a popular venue for our players, as the St Albans trip is seen by many supporters as their favourite of the season. The ground, which has a preservation order and is pleasantly located alongside the adjoining park and cricket ground, has a lot of character with almost as much terracing as at Twerton.
St Albans are making the most of this being Non-League Day and have undertaken the following to make it a special occasion for home and away fans:
Distributed vouchers to all local Primary Schools for free admittance
Posters have been printed and circulated through St Albans
Pre-match entertainment
Mini-Footballs to be thrown out to the crowd
Half-time penalty competition between two schools and another between members of a local junior club
After match auction in the clubhouse Arsenal & England signed shirts
Throughout the day collection for Prostate Cancer UK
Arsenal & England Alan Smith attending
Non-League Quiz in the evening for people staying overnight
The city itself has many attractions, especially the abbey and Roman remains of Verulamium. But it would be fair to say that football supporters have more interest in the many outstanding pubs on offer, notably The Mermaid, only ten minutes walk from Clarence Park and a great favourite of City supporters for its atmosphere and excellent range of beer and food. There can be few more pleasant build ups to a City match than an hour at The Mermaid, followed by a walk through the Autumn colours of Clarence Park!
For an independent view of the ground, the excellent Football Ground Guide has a review at…
http://www.footballgroundguide.com/leagues/st-albans-city-clarence-park.html?expand=all
Getting there
The 125 mile trip from Bath will take around three hours or you can let the Supporters Club coach take the strain. It leaves Twerton Park at 10.00 and full details can be found at
http://bathcityfc.forumotion.co.uk/t1776-st-albans-coach
The train journey from Bath Spa will involve changes at Paddington and St Pancras and a ten minute walk to the ground from St Albans City station.
Whichever means of travel, have a safe journey and hopefully the reward of three more points for the City!
Please note that if Saturday's cup tie is drawn the replay will take place at Hemel Hempstead on Tuesday evening. Hopefully a supporters coach will run and bookings can be made at the Supporters Club HQ at the end of the match or by ringing 07751 405439.