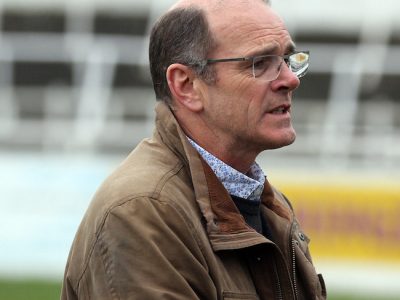 A message from the Chairman
We were all very surprised and disappointed by the unanimous vote from the Planning Committee against our redevelopment proposal on Wednesday. It has set us back quite considerably, but we will not stop pushing for the right long-term, economically viable solution for the Club.
A Board meeting was already planned for Monday 16th March, now it will have even more focus upon plans and options for how we progress from here. We will be working closely with Greenacre, our development partners, to decide whether to appeal the decision, go back with an amended version or look at something radically different.
One thing that is clear is that we couldn't have done any more to build awareness and flag how important the project is to both Bath City FC, Twerton and the whole City. Thank you all again for the huge personal efforts that went into the campaign which had overwhelming support, as witnessed by the unprecedented support on the planning portal.
The scale of the rejection and late addition of new criticisms was a surprise and frustration, as we had worked closely with Bath and North East Somerset Council throughout this process. We knew of the "height, massing, scale" challenge, but new issues came up which seemed quite subjective and not factually based.
Student accommodation now seems to have become even more "toxic" in Bath, and whilst we think it is vital for the City to keep developing good purpose built student accommodation, freeing up family homes again where we can, the council and politicians need to decide how they are going to manage the situation. They need to come up with a plan, rather than just saying "no!". Students are a vital part of the City and contribute a lot.
At this challenging stage it's vital that we all continue to show the spirit and sense of community that saw nearly 2,000 people at Twerton Park last Saturday and a room bursting with fans at the planning meeting – all of whom were a credit to the Club. Keep that enthusiasm going, the great support for the team and, if you can, get behind Bob and Kartini with the Shirt Sponsor Draw. And carry on telling people about the amazing things happening at the Club and show everyone that we mean business and are here to stay.
In three years of community ownership – and over 130 years of existence – Bath City has proved itself a resilient and determined football club. We will overcome this setback and we will carry on.
Nick