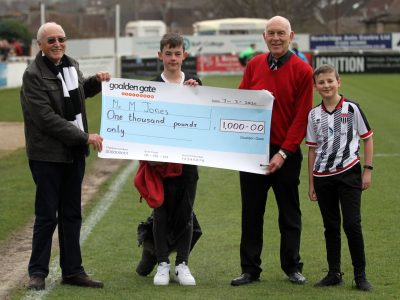 A message from Goalden Gate
The Birthday Draw has now rolled over for the last 11 weeks to £1,200. This means that, along with the usual £1,850 that is given away each week, the Prize Fund for Monday's upcoming draw is the highest it has been in over a decade.
Please also note that due to the coronavirus winners cheques are being sent out a little slower than usual. Rest assured that if you have been a winner of one of the prizes your cheque will be arriving in the post. We apologise for the delay.